All text and images ©2016 David Hill Photography

Jared and The Mill


Released September 2016
Reviewed September 2016


9/10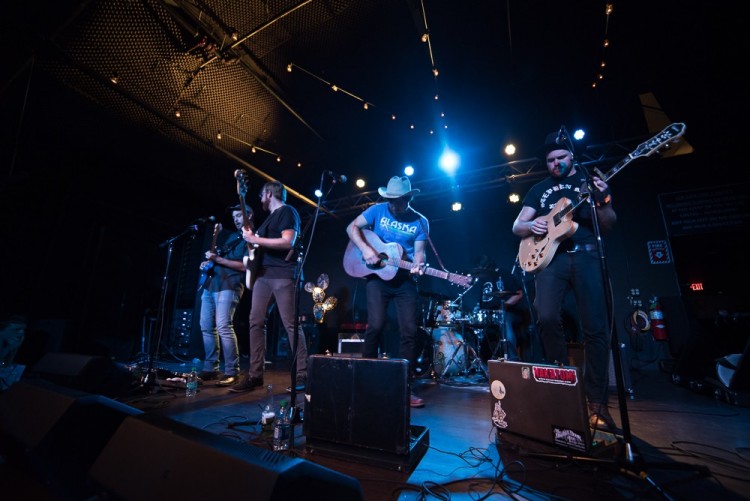 Orme Dugas

is the third studio release by Phoenix based Jared and the Mill. Like their previous album,

Life We Choose

, this offering is an EP. The band manages to pack a lot into the five song recording, and each tune is carefully crafted, with its own sound, while still being a cohesive unit.
The opening song "

Lost, Scared & Tired

", begins slowly, with soft acoustic guitar and Jared Kolesar's voice, then is joined by Michael Carter's banjo, followed by the bass of Chuck Morriss III. After the first chorus, Larry Gast III on guitar and drummer Josh Morin kick the tune into high gear, the kind of transition that you can't help do something to. You have to pound your fist, jump in the air, or shout out along with the lyrics "But they say, boy you're lookin' skinny". That is the kind of intense energy you feel coming from the song. Kolesar said on a social media post about the song "While we're home, the road calls us, and while we're out, we spend a lot of time missing things and people we hold near and dear to us back home."
Jared and the Mill spend a lot of time on the road, traveling from show to show in their van, and many of their songs reflect this life. Four of the five deal with life on the road, with "

Lost, Scared & Tired

" reflecting on the catch-22 of the situation.
"

Keep Me Going

", "

Still Alone

", and "

Song for a Girl

" all deal with the difficulties of forming relationships while being a touring musician. The Kolesar penned "

Keep Me Going

", which the band has produced a video for, is the most country sounding tune on the album. It's based on the difficult decision to end a relationship, and the uneasy feeling that the next one could end up the same way.
Guitarist Larry Gast III wrote "

Still Alone

", this time about a love life on the rocks "A couple months later things are getting too hard, just hold on, Tucson ain't that far" the lyrics say. When the other person can't hold on, I think we've all had the feeling that we hope they are still alone. As long as they haven't found someone new, there is still that glimmer of hope that things can

be worked out. Alternatively, there is also the feeling that "if I can't be happy than neither should you, so I hope you're alone too"
The final song relating to romance and the road is the melancholy ballad "

Song for a Girl

". Most of us at one point have imagined the fantasy of being a music star, and the seemingly endless opportunities that are presented. "I'm sure it's nice to think that I'm something that you need, but I promise when the sun ascends, you'll see that's just a dream" This song sees it from a different point of view, and the danger of making a real connection in a situation that just can't work, not only for the fan, but the traveling musician as well.
The haunting "

Ghosts

", written by banjo player Michael Carter makes a departure from the road for a little bit of introspection. While the verse is the story a man dealing with the loss of his wife or significant other, Carter posted on Facebook saying that the chorus "is drawn a bit more from my life. I was coming to terms with the loss, or less dramatically, the altering of some of the superstitions and beliefs of my youth." This track is the most radio ready song on the album, the production full and lush, the chorus catchy, and the lyrics reveal something new with each listen.
The nice thing about

Orme Dugas

is that there is something there for almost any musical taste, from alternative, to country, to adult contemporary. Each song however, walks so close to the line of its genre, that it's easy to picture of fan of the more country "

Keep Me Going

" also enjoying "

Ghosts

" or "

Lost, Scared & Tired

".


Orme Dugas

could have benefited with one more up-tempo track to close out the album, but Jared and the Mill produced a first rate album that is sure to please their long-time fans, and find new ones as well.
Jared and the Mill performing at Brighton Music Hall, September 3, 2016. From left to right Larry Gast III, Chuck Morriss III, Jared Kolesar, Josh Morin, and Michael Carter.